Serving Southern California since 1970
Karvon Electric is a locally owned and operated commercial electrical contracting business located in San Diego, CA.
For more than 45 years, this family-owned business has been delivering excellence in all commercial electrical projects, sustaining consistent growth and maintaining an ability to perform even during the toughest economic times.
---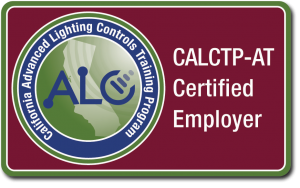 Karvon Electric is a CALCTP Acceptance Test Employer and Technician. The California Advanced Lighting Controls Training Program (CALCTP) is a statewide initiative aimed at increasing the use of lighting controls in commercial buildings and industrial facilities through education. CALCTP technicians are trained and certified in the proper installation, programming and maintenance of advanced lighting controls systems.
---
We Employ only Certified Electricians
Per the State of CA, Existing law requires that persons performing work as electrician under a C-10 licensed contractor be certified pursuant to certification standards established by the Division of Labor Standards Enforcement. "Electricians" is defined as all persons who engage in the connection of electrical devices for electrical contractors licensed pursuant to Section 7058 of the Business and Profession Code, specifically, contractors classified as electrical contractors in the Contractors State License Board Rules and Regulations [Labor Code § 108 (c)].
We are Fully Insured and bondable
Safety:
Karvon Complies with OSHA requirements.
Our (IIPP) Illness and Injury Prevention Plan is available upon request.
Insurance Information
General Liability $1,000,000/2,000,000 agg.
Automobile Insurance $1,000,000 w/additional insured.
Workers Compensation  Insurance